Contractor Profile Entry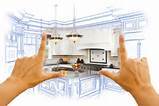 This is your time to tell customers what you do.  Examples may include;

    ~ Specialize in Kitchen and Baths

    ~ Build custom decks

    ~ In business over 20 years

    ~ Electrical Contractor Only

    etc..

Please let us know what you prefer not to do.  Examples include;

    ~ No job under $20k

    ~ Do not do kitchens or bath remodels

    ~ No jobs during the month of January.

etc..

Contractors!

Thank you for taking time to visit our website.  I invite you to fill out this page and click submit, so that your business can be added to our database.  This will allow our customers to find you easily.

You can be assured that the information collected here will not be sold to any other entity, and will be used for the sole purpose of matching customers to the correct contractor for them.​